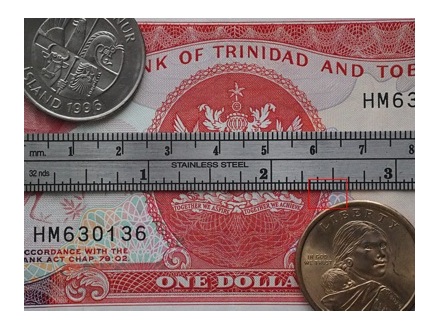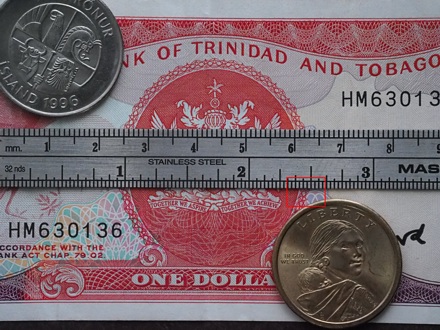 E-M1, ISO 12800, full frame 80 mm across, reduced 11.78×
E-M1 Mk.II, ISO 12800, full frame 90 mm across, reduced 11.78×
Lens: MZD 12-100/4.0 IS PRO at 100 mm
Aperture priority (±0 EV) at F/8.0, WB at 5300K (Sunny), Natural Picture Mode with no adjustments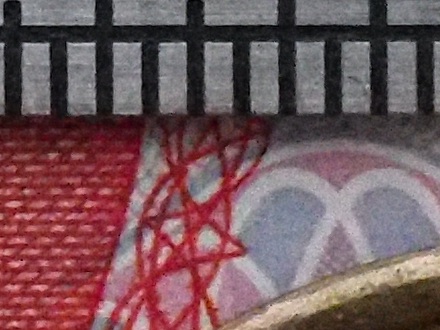 E-M1, ISO 12800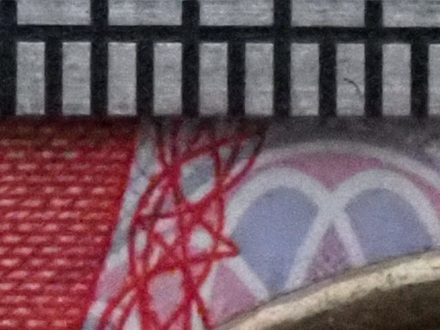 E-M1 Mk.II, ISO 12800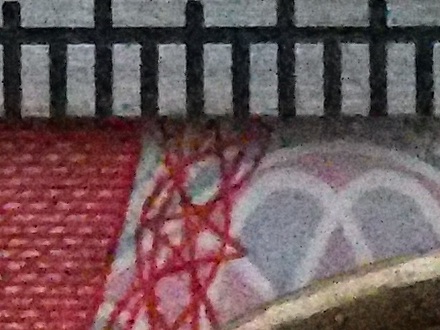 E-M1, ISO 25600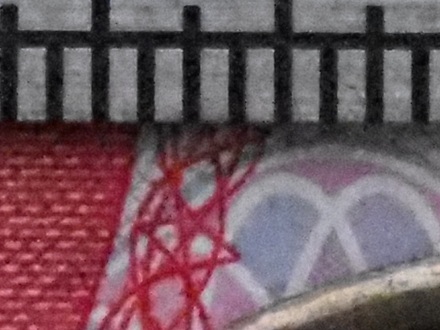 E-M1 Mk.II, ISO 25600
As expected. noise was not really a problem for this subject, even at ISO 25600. Still, we can see that Mark II at the highest ISO shows less of it than Mark I at ISO 12800. I also think the Mark I samples suffer from too aggressive sharpening.
Taking also into account that Mark I image requires 12.5% more magnification in printing or display, I prefer the Mark II, ISO 25600 sample over the Mark I, ISO 12800 one
The pencil box
This is the opposite of the previous scene: not much detail, lots of out-of-focus halftones, large areas of gradual transitions. A great subject for noise hunters.
Here I was shooting from exactly the same spot with both cameras, therefore full frames look identical when reduced to the same pixel size, but the 1:1 samples don't.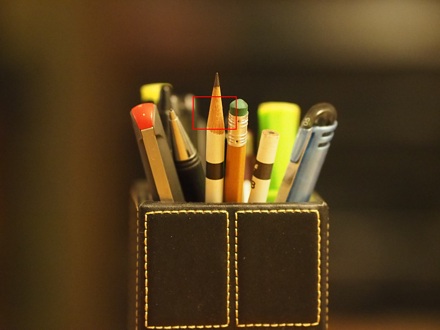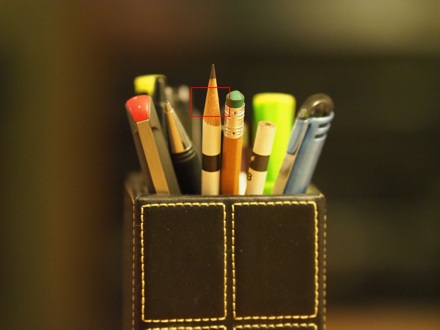 E-M1, ISO 6400, full frame, reduced 10.47×
E-M1 Mk.II, ISO 6400, full frame, reduced 11.78×
Lens: MZD 75/1.8
Aperture priority (±0 EV) at F/1.8, Auto WB, Natural Picture Mode with no adjustments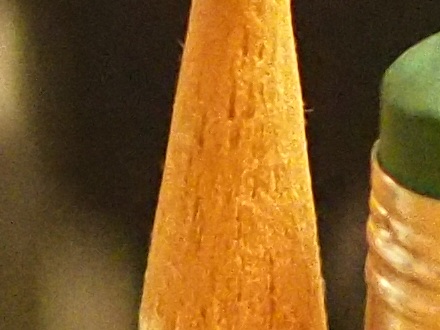 E-M1, ISO 6400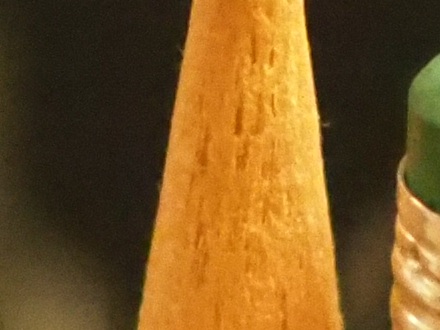 E-M1 Mk.II, ISO 6400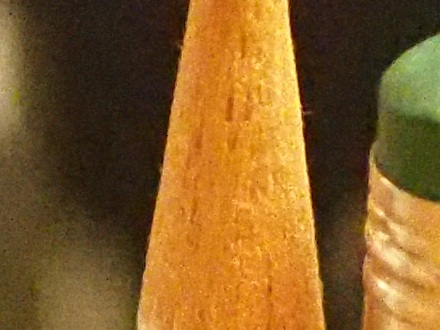 E-M1, ISO 12800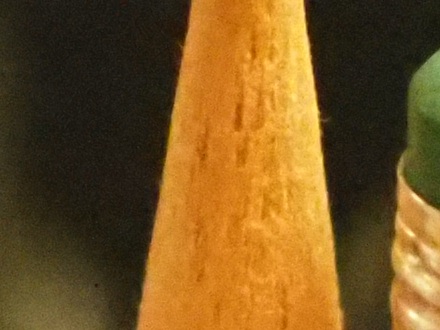 E-M1 Mk.II, ISO 12800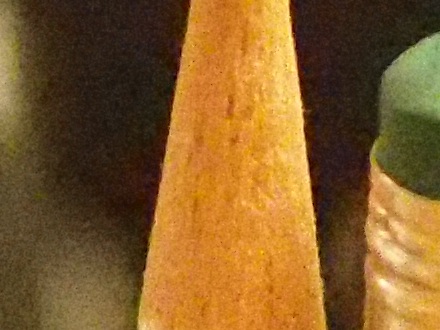 E-M1, ISO 25600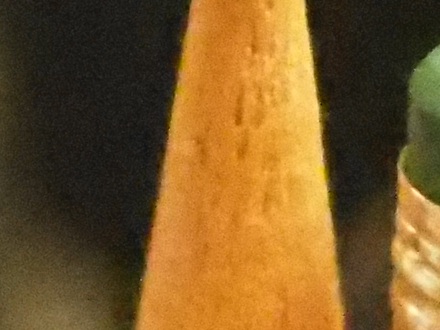 E-M1 Mk.II, ISO 25600
Here, color and contrast hold admirably all the way up to ISO 25600 for both cameras. On Mark I, however, I see more noise at ISO 6400 than on Mark II at ISO 25600, quite a difference. And it's not just the amplitude, but also a tendency to form cluster-like patterns.
What is also quite easy to see, is the loss of detail in Mark II samples. The effect is quite consistent.
To avoid AF flukes, I shot every frame in duplicate, and for Mark II only one out of six was misfocused. To be absolutely sure, the next day I re-shot the scene with Mark II at four different apertures and all ISOs.
Nope, the effect is real; now I am sure.
So, again, it looks like Mark II is, at high ISOs, generating JPEGs less noisy than Mark I, but also with less detail. The noise advantage estimated from this session is about 2 EV or a bit more (12800 vs. 6400 ISO). The new bottleneck is loss of detail, especially above ISO 6400. I will have to check now, how the combined noise and sharpness of resulting pictures depend on image-processing parameters.
Now, how we answer the question whether the high-ISO performance was improved in Mark II? With trade-offs and all caveats involved (including different pixel count, working in favor of the new camera), a single, unequivocal answer is not so obvious. Still, for most applications I would say Mark II has a 1 EV advantage in this area.